Successful.
We have been part of the online media business since Day 1. Our portfolio includes creative work on highly successful channels such as Y-Titty, DieFilmfabrik and Cinema Strikes Back. Based on our success, we know what viewers want to see.
Creative.
Our work is our unconditional passion, without ifs or buts - and boy, do we adore stories. We believe that every successful audiovisual product is based on a love for exciting and dynamic stories. Let's find your story together!
Passionate.
Impersonality is boring. We are more than just a bunch of experts put together: We are long-time friends who burn with passion for their work and their craft. Let our creativity bring your project to new levels!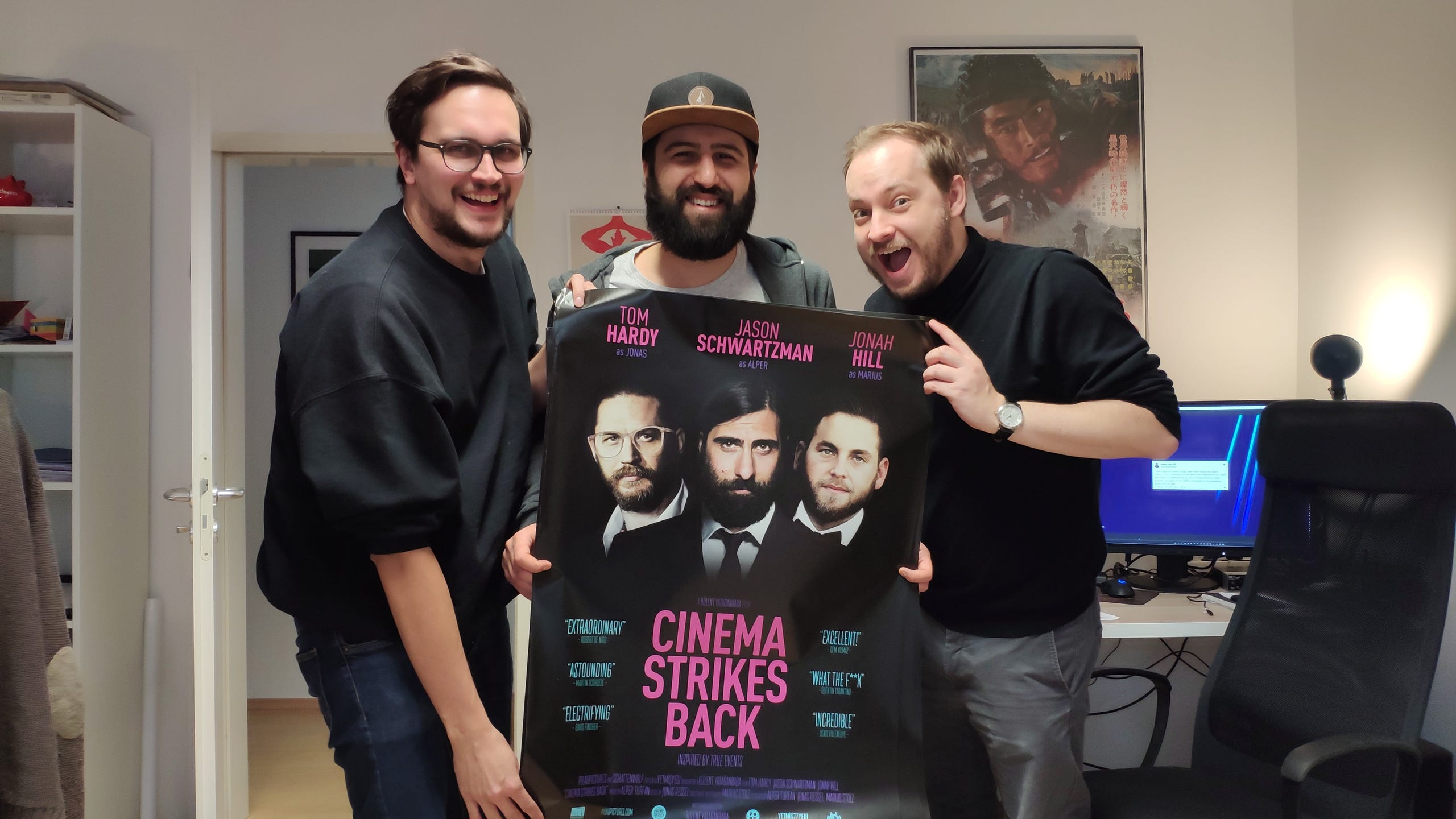 We're a creative collective.
If you're looking for a run-of-the-mill production company you should look somewhere else. We're more than drones. Each and every one of us is able to create visual media from scratch with detailed knowledge, passion and confidence. That's why we love to get creative.
Alper Turfan
Founder & Chief Creative Officer
Marius Stolz
Founder & Producer
Jonas Ressel
Founder & Audiovisual Director
Inhalte von Google Maps werden aufgrund deiner aktuellen Cookie-Einstellungen nicht angezeigt. Klicke auf "Anzeigen", um den Cookie-Richtlinien von Google Maps zuzustimmen und den Inhalt anzusehen. Mehr dazu erfährst du in der Google Maps Datenschutzerklärung. Du kannst der Nutzung dieser Cookies jederzeit über deine eigenen Cookie-Einstellungen widersprechen.
Anzeigen